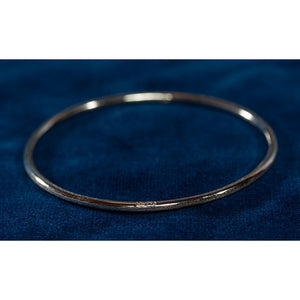 Subtle & Elegant
A statement bangle doesn't always have to scream LOOK AT ME. Subtle elegance can win over a noisy crowd.
Sterling silver with a slight texture on the face and the side but left polished in between. Subtle.
*materials: Sterling silver
*Size: 7 3/4" around the inside.
All Roxanne Brown Jewellery items come gift wrapped and ready for gifting.
Photography by andreanorbergphotography.com